Current Job Openings
Shipping Clerk (San Angelo, TX) - Applicant will be responsible for pulling and boxing completed goods in order to ship out in an efficient and orderly manner. Prepares all shipping documents. Familiar with receiving goods into an inventory system. Compare freight using multiple vendor online quoting tools. Familiarity with FedEx and UPS shipping software a plus. Take part in year-end and general inventory procedures. Prepare related receiving lists and communicate any issues with Logistics Supervisor in a timely manner.
Production Worker (Abilene, TX)- must qualify as "blind" as described below.
Production Worker (San Angelo, TX) - must qualify as "blind" as described below.
---
The West Texas Lighthouse for the Blind currently employs more than 40 individuals. The vision level necessary to qualify as a blind employee in our facility is 20/200 acuity or 15º central vision.
Over the course of its 53-year history, the West Texas Lighthouse for the Blind has successfully employed blind and visually impaired individuals. The Lighthouse exists to serve people who are blind or visually impaired with job training and competitive employment. We teach them skills which they can use here or elsewhere to support themselves and their families. We encourage them to accept personal responsibility for their economic well being and social development. This promotes individual independence and self-reliance.
We have various employment opportunities at the Lighthouse, which include hand assembly, clerical, packaging, sewing, imprinting, development and management areas.
To be considered for employment, please complete an application using one of the following options:
1. Online - click the link below to fill out and submit your application electronically.
Easy online application
2. In person - click the PDF icon below, print the application, fill it out, and bring it to the Lighthouse.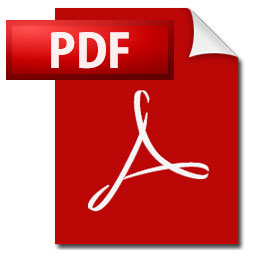 Click icon for printable employment application

In addition, you may email your résumé to Human Resources at f.galindo@lighthousefortheblind.org or mail it to:
West Texas Lighthouse for the Blind
Attn: Human Resources
2001 Austin Street
San Angelo, Texas 76903


The West Texas Lighthouse for the Blind is an Equal Opportunity Employer. As a result, its policy is to afford equal employment opportunity to all individuals regardless of race, color, creed, religion, sex, age, national origin or disability.